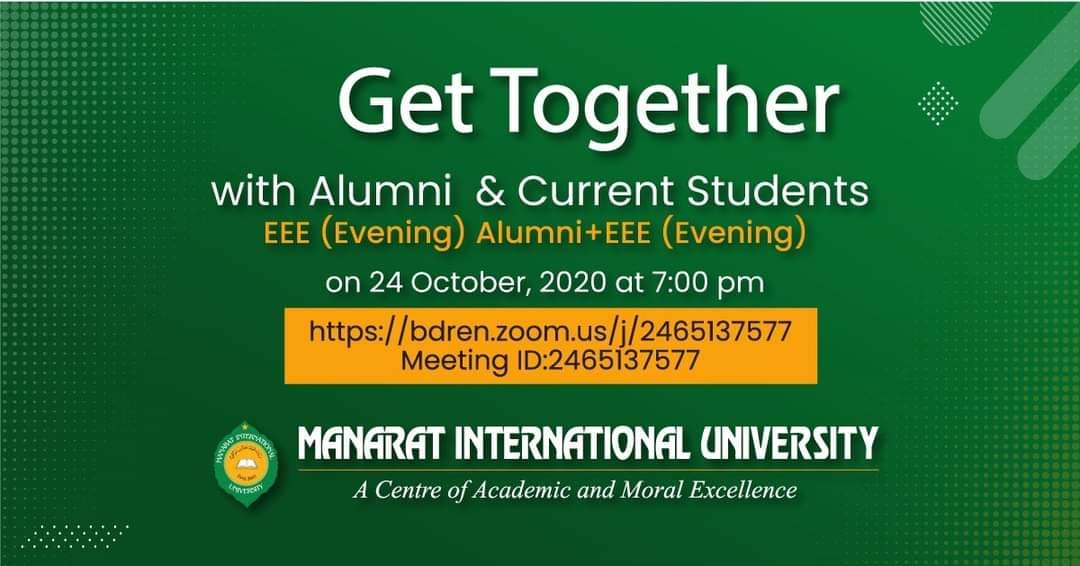 Get Together
Saturday, 24 October 2020
Dear Students of EEE (Evening) Program, Assalamualaikum. Hope you all are doing well by the Grace of Almighty Allah(SWT).

Today (Saturday the 24th October) we have arranged an online ZOOM Get-Together with the Alumni and current Students of EEE (EVENING) PROGRAM OF MIU.

All the Honorable Faculty Members of the Department will be there inshaa Allah. Please attend the Zoom meeting sharp at 7pm Today.